It's Easier Than You Think
Add a little flavour to your kitchen with a quick lick of Advance Interior Paint for cabinets, trim and furniture. Advance provides a furniture-like finish for your kitchen cabinets that's washable, long-lasting, and tintable in any Benjamin Moore paint colour for a look that is completely your own.
Read on, watch the video, then download this handy how-to guide for when you're ready to start.
Before you dive in, take a before photo! Take a picture of the old kitchen cabinets, to pair with the "after" photo when you're all done. When you're ready to brag, tag us in the before and after photos on Facebook, or Instagram. We're @paintshopcanada, and we'd love to see your project results!
Step 1: It's All About the Prep
Proper prep is the most important step! Take the time up front and you will be thankful you did.
To start, you will need to remove your kitchen cabinet doors, drawers and hardware and find a workspace where you can allow for extended periods to dry your surfaces. Then, clean all surfaces you are going to paint with TSP to remove old grease and grime. Wipe the surface clean of the TSP too.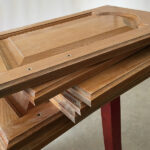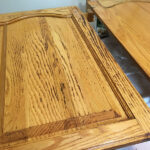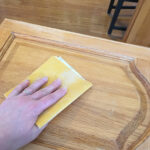 Once clean and dry, sand lightly with a medium grit sandpaper and wipe again with a damp cloth. Finally, tape any adjacent surfaces with painter's tape and cover any surfaces you want to protect with a dropcloth or plastic.
Step 2: Prime & Re-Prep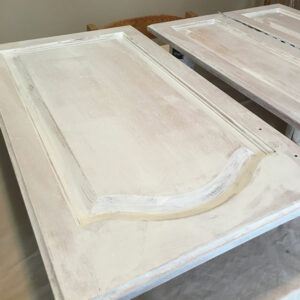 Brush and roll your surfaces with a quality primer required for the material and condition of your cabinets – consult with Paint Shop staff to assist. Wait 24 hours for the primer to completely dry. Once dry, lightly sand with 220-grit sandpaper to smooth out drips or pools and give the surface extra grip for the the Advance Interior Paint to bond.
Step 3: Time to Paint!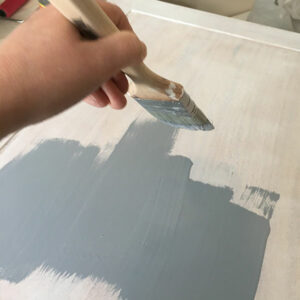 You've prepped, you've primed and now you're ready to paint. Start by applying your first coat, cutting in on uneven surfaces and corners with an angled brush then using a 4" roller, paint the flat surfaces. Once completely dry, sand again with 220-grit sandpaper and wipe away dust with a damp cloth.
Apply your second coat, and let the paint dry for 24 hours before reattaching hardware and placing cabinets door back on. The longer you can wait to use the cabinets the better allowing for a longer curing time. However, we know that kitchens are the heart of the home so 24 hours is sufficient. After reinstalling hardware, please allow 5 – 7 days for Advance to fully cure.
Step 4: Treat Yourself
This process may take a couple of days, so when everything is back in place, reward yourself. See how your new kitchen handles a late brunch maybe, after you've slept in.
Don't forget to tag @paintshopcanada in your "After" picture!
Download these instructions for more details and to print. >>
For kitchen cabinet colour suggestions read our colour advice article >>
Feel free to drop by your local Paint Shop for even more expert advice. Find a store near you >>
Shopping List