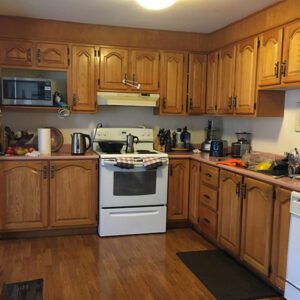 3 Color Styles to Get You Inspired
Are your Oak-a-licious kitchen cabinets stuck in the 90s? No need for an expensive reno. With Advance Interior Paint for cabinets, trim and furniture, you can DIY your way to an up-to-date kitchen look.
Our Paint Shop decorators have provided inspirational advice on some cabinet colors to get your started.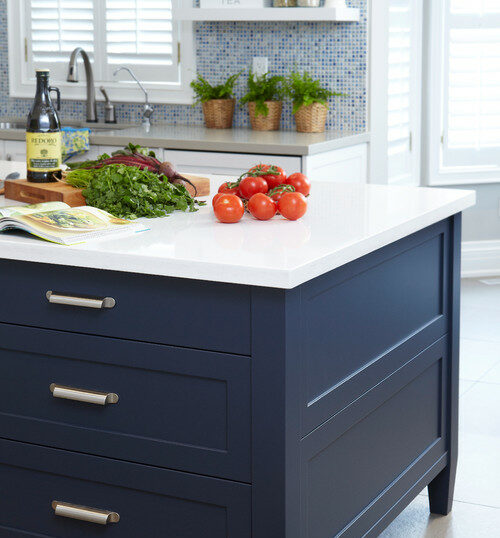 Option 1: Classic but Trendy
Looking for that classic, yet trendy look that will give your kitchen an update with 'shelf life' for years to come? Wanda Hunter, Interior Decorator at our Mount Pearl store, suggests Oxford White CC-30 for cabinets and Hale Navy HC-154 for a kitchen island. It is a classic on-trend look that brightens up a room without major color commitment.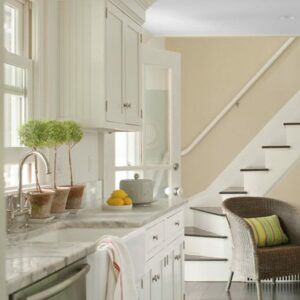 Option #2: Classic Whites
Rebecca Simkins, Interior Decorator at our Moncton store, feels you can't go wrong with a classic white kitchen when you are renovating.  White kitchens are timeless and never go out of style.
Some of Rebeccas' recommends for white cabinets would be: Chantilly Lace OC-65, Simply White OC-117, Cloud White OC-130, Silver Satin OC-26 and White Dove OC-17 (pictured)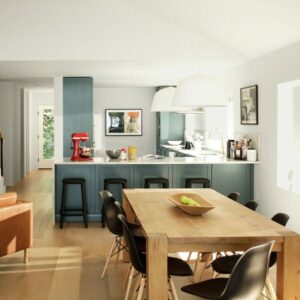 Option #3: Ramp Up The Color
Wanting to really bring more colour into your kitchen design or add drama? No matter if you choose a dark or a light option, steering away from typical kitchen colours is a way to add personality to your space. You might even try a two-tone kitchen with the cabinets one colour and the island another.
Some color suggestions from our decorators include: Miramichi CC-752, Polo Blue 2062-10, Wrought Iron 2124-10, Newburyport Blue HC-155, Lush AF-475 and Steep Cliff Gray 2122-20 (pictured)
3-2-1 Go!
In the end, it's your kitchen, so don't be afraid to reflect your personality and taste. When it comes down to exact matches between cabinets, islands, hardware and other elements like flooring, your Paint Shop decorators are here to provide support.
For step-by-step instructions on how to paint your kitchen cabinets, plus all the materials you will need, read our handy how-to article >>
Feel free to drop by your local Benjamin Moore Paint Shop for even more expert advice. Find a store near you >>
Happy painting!