Colours Samples Make Choosing Paint Easy
Choosing paint colours for your home can feel daunting, especially when you have over 3,500 gorgeous Benjamin Moore colours to choose from! Our 236ml Colour Samples allow you to try before you buy. It's just another way we're here to help take the pain out of painting.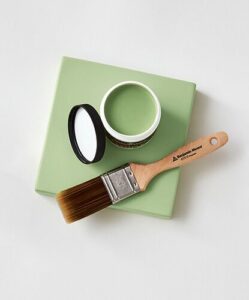 Why Try Before You Pick Your Paint Colour?
While painting is one of the easiest and most cost-effective ways to update a space, selecting the wrong colour can lead to major disappointment. You may love a swatch in-store, but that hue could look entirely different in your own home.
Check the Lighting
The main factor in determining how colours appear on your walls is lighting. How many windows do you have? Does your room face north or south? Do you have overhead lighting or lamps? What kind of lightbulbs do you use? The answers to these questions can influence your paint colour choices.
We Can Help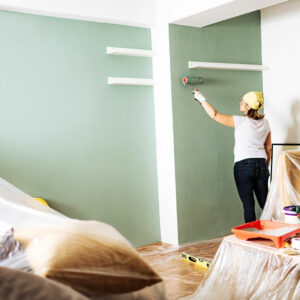 Applying a paint sample to your room is a great way to find the perfect colour.  Our colour expert Calvin Smith at the Benjamin Moore Paint Shop on Topsail Road, Mount Pearl takes it even one step further when offering helpful advice to our customers.  "The best way to observe a colour sample in different lighting is to apply it to a white piece of Bristol board.  That way, you can move the sample around the room and take your time to assess how the different colours and sheens look at any time of day or night and in different lighting conditions."
You wouldn't buy a car without taking it for a test drive, so take that colour for a spin! Ask our Colour Experts how Benjamin Moore Paint Samples are an affordable way to help you choose the perfect color before making a big commitment.