Versatile Benjamin Moore Yellow Paint Colours
You either love it, or you hate it. If you love it, you know that yellow brings a bright warmness to any space. Yellow and gold colours can help lift a room that lacks natural light, or is a north-facing room, which tends to get the cooler hues of the day.
How to Use Benjamin Moore Yellows
If you want to go bright, go bright!  A pop of bright yellow makes a great accent wall colour, and pairs nicely with many colours for a cohesive, cheery palette. Try pairing with blues, teals, greys, or even bright pinks! For an all-over glow, try a lighter tint.
Yellows Our Experts Picked
We've polled our in-house colour experts for their favourite Benjamin Moore yellow paint colours, and here's what they told us.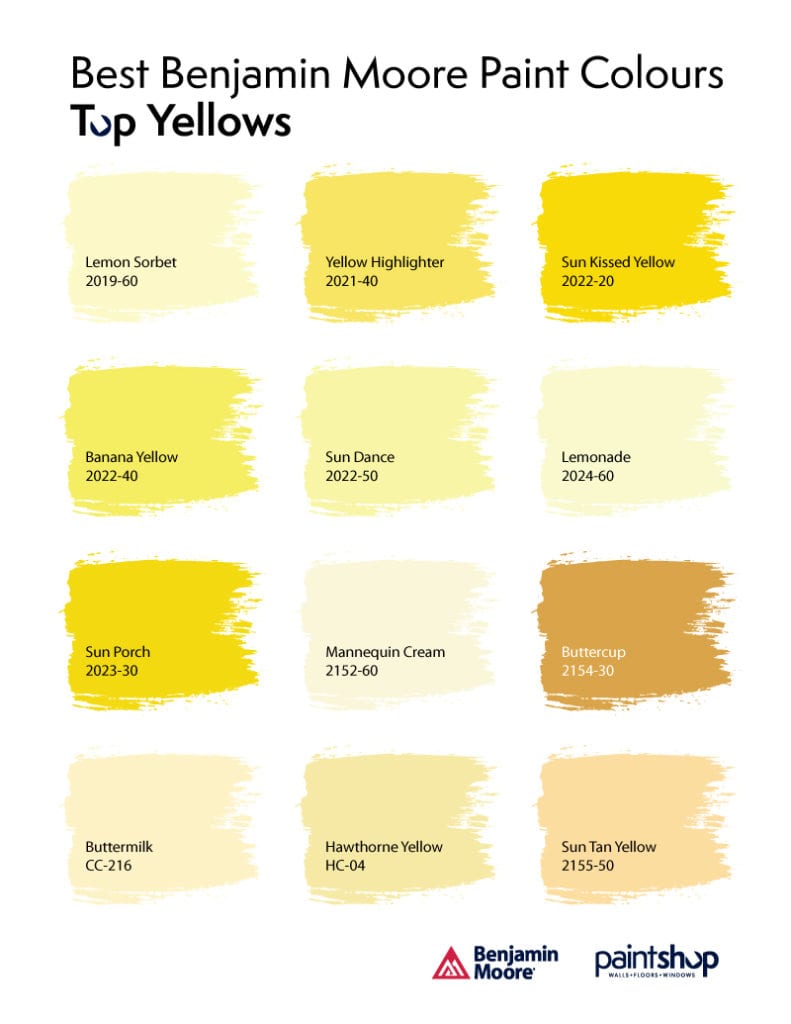 Please note, digital colour representations may vary. Please be sure to consult an actual paint chip for colour accuracy, and view it at home in natural daylight and nighttime artificial light. Sample pints also available!
Benjamin Moore Paint Colours - Top Yellows