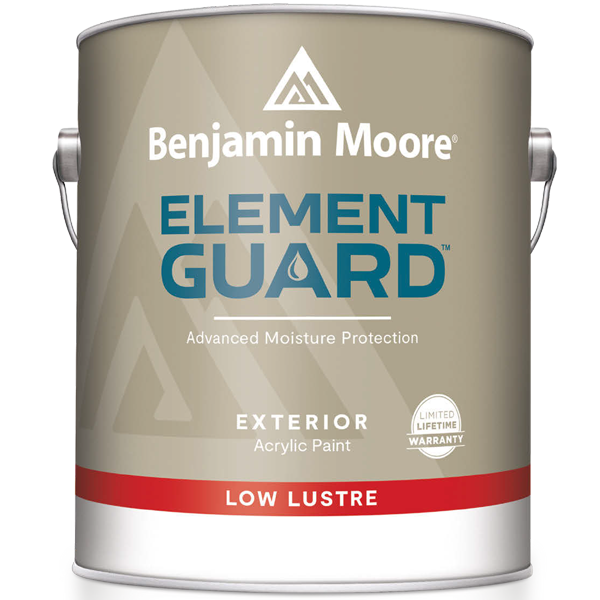 Available In
• Flat, Low Lustre & Soft Gloss 946ml, 3.79L, 18.9L
For when you need…
…beautiful colour that stands up to the elements.
Best for…
• Wood, and engineered wood products, hardboard siding, cured plaster, vinyl siding* and vinyl composite, rough or pitted masonry, poured or pre-cast concrete, fiber cement siding, ferrous metals, non-ferrous metals.
What makes it great?
• Provides a mildew-resistant coating
• 100% acrylic resin formula
• Provide excellent adhesion and resistance to peeling and cracking
• Engineered with Gennex® Colour Technology
• Apply in colder months with temperatures as low as 1.7 °C
• Resists exposure to rain as soon as 60 minutes after application*
Technical Data Sheets
TDS – Element Guard
*After application over wood, primed surfaces or previously painted surfaces (1.7 °C [35 °F] / 50% RH). Other surfaces such as hardboard or vinyl may require a longer dry time.