Warm, bright and energetic, red is a motivating colour, even known to even stir the appetite. But like a rich desert, too much can be overwhelming, so use in moderation. Try an accent wall, statement furniture piece or pop of colour in accessories.
We've polled our in-house colour experts for their favourite Benjamin Moore red paint colours, and here's what they told us.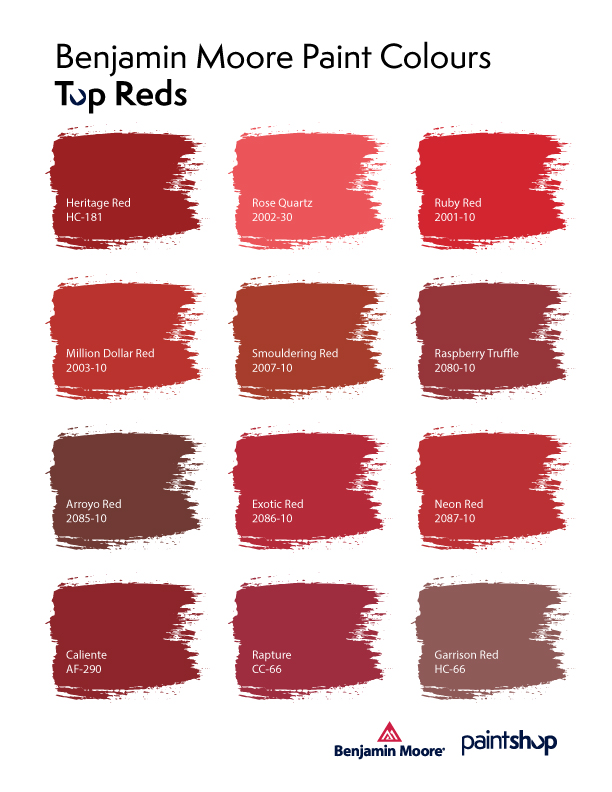 Please note, digital colour representations may vary. Please be sure to consult an actual paint chip for colour accuracy, and view it at home in natural daylight and nighttime artificial light. Sample pints also available!
Benjamin Moore Paint Colours - Top Reds