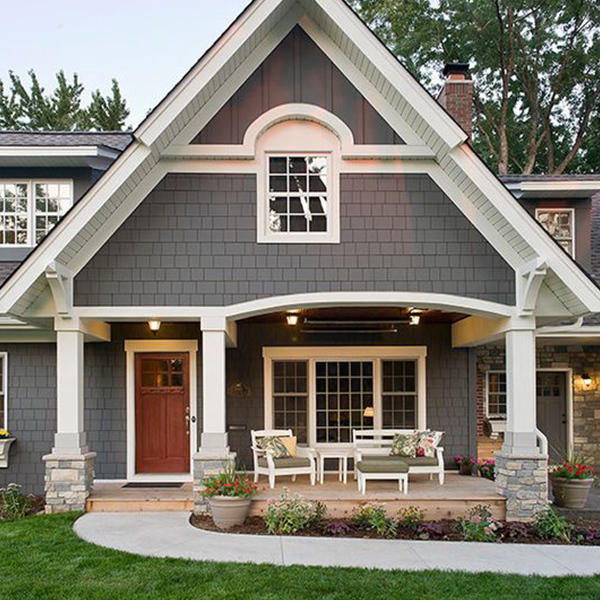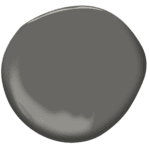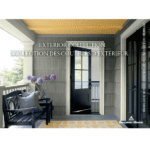 Get inspired with some top colour combinations for exteriors >>
(image: Thirdstone Inc.)
Painting wood siding…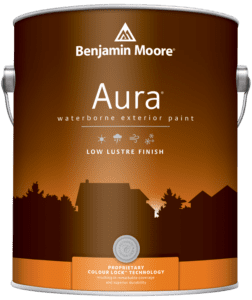 Kendall Charcoal is your deep neutral shade that works well with so many shades of creams or pops of bright colors. Part of Benjamin Moore's Historic Color Collection, Kendall Charcoal is still very warm and mixes very well with all browns and natural stone colors.
We Recommend
• Aura Exterior Paint
Read more about Aura Exterior Paint  >>
See full line of Paint Shop exterior paint >>
Tips for painting wood siding…
Homeowners depend on paint to both beautify and protect. If you have decided to put the power of paint to work for your home's exterior firsthand, use these top exterior painting preparation steps to succeed.