Grab & Go Maxum Solid Stains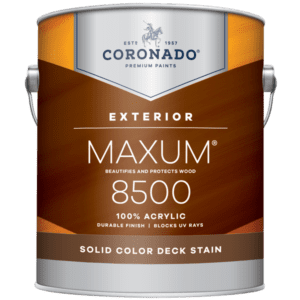 Solid Stains offer the greatest color depth of all the stain options. A solid stain will cover the majority of imperfections while allowing the texture of the wood to lightly peek through the finish.
We Recommend
• Maxum B8500 Special Solid Stain
Read more about Maxum stains >
See full line of Paint Shop exterior stains >
Tips for staining decks & fences…
Watch this short video from Benjamin Moore for great tips to get the best results.