Kitchen Inspiration with Our Decorators' Colour Picks for Advance Cabinet Paint
Are your Oak-a-licious kitchen cabinets stuck in the 90s? No need for an expensive reno. With Advance, you can DIY your way to an up-to date kitchen look.
To get you started on your kitchen make-over, we asked our Paint Shop decorators for some cabinet colour inspiration advice.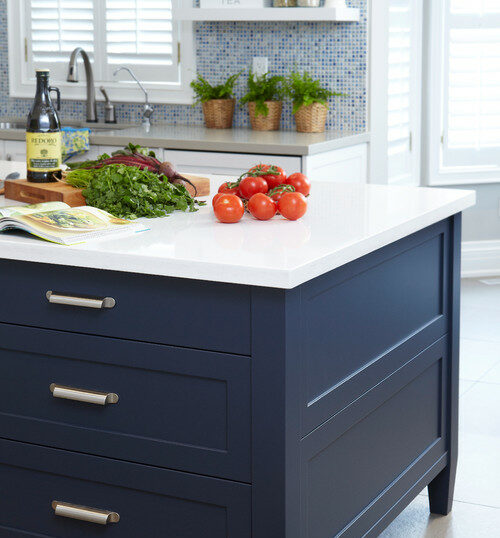 Choose from Benjamin Moore's Colours of the Year  – Wanda Hunter, Paint Shop Mount Pearl
Looking for that classic, yet trendy look that will give your kitchen an update with 'shelf life' for years to come? Wanda suggests picking colours from Benjamin Moore's Colours of the Year.
With Oxford White for cabinets and Hale Navy for a kitchen island, you've got the perfect on-trend look that brightens up a room.
Classic White with the Pop of a Great Accent Colour – Rebecca Simkins, Benjamin Moore Paint Shop Moncton
Rebecca's take on a kitchen cabinet makeover starts with choosing a white that suits your taste and existing kitchen. (Important to consider would be the colour and undertone of your floor and how your cabinets will pair up.)
Some of Rebecca's recommends for white cabinets would be: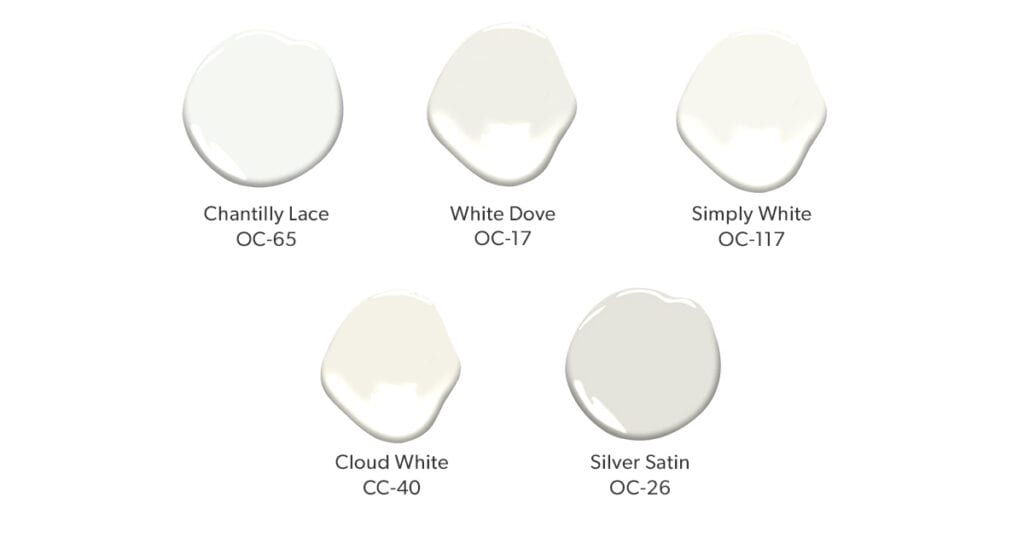 With white as the base of your kitchen cabinet's look, find a complementary colour that works for you. Some of Rebecca's picks for accent colours are: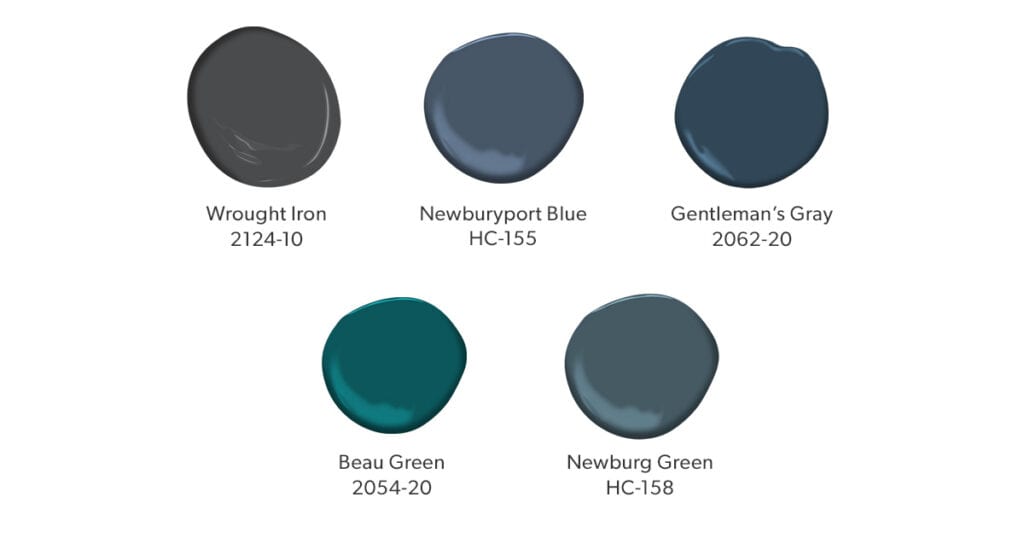 Go Bold, Go Gold! – Janelle McLean, Benjamin Moore Paint Shop Moncton
Starting with your idea for new cabinet hardware is another place to begin reimagining your kitchen. For Janelle, gold hardware – back on trend – is a great place to start. She suggests pairing gold hardware with Blueberry, 2063-30 for a one-of-a-kind look.
In the end, it's your kitchen, so don't be afraid to reflect your personality and taste. When it comes down to exact matches between cabinets, islands, hardware and other elements like flooring, your Paint Shop decorators are here to provide support.
Happy painting!