Have you ever thought about painting your vinyl siding? With a few easy steps and advice from your nearest Benjamin Moore Paint Shop, anyone can transform the look of their house with a fresh coat of paint in just one weekend.
Why Paint Vinyl Siding?
Change the entire look of your home for a fraction of the cost to replace your siding
Refresh your weathered or faded siding. If it's in decent shape and not warped or cracked, you get a near factory finish
Improve the value and curb appeal of your home
What's involved? Just five simple steps!
Step 1: Cleaning
Before painting, the surface must be clean of dirt or mildew to ensure maximum adhesion. Either wash by hand or with a power washer. Benjamin Moore Clean Multi-Purpose Cleaner (N318) is ideal for this cleaning process. Thoroughly rinse the surface with clear water after washing.
Be careful of water seeping under the siding, around windows, doors, vents, soffits, and other openings. Hold the nozzle facing down to avoid forcing water under the siding panels.
Step 2: Priming
In most cases, a primer is not necessary. Only areas of pitted or porous vinyl siding must be primed. In these cases, we recommend Benjamin Moore Fresh Start® High Hiding All Purpose Primer (046) or Fresh Start® Multi-Purpose Latex Primer (N023).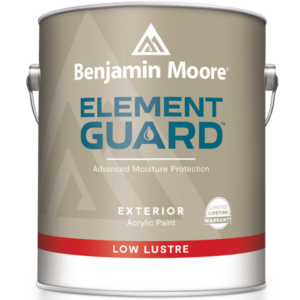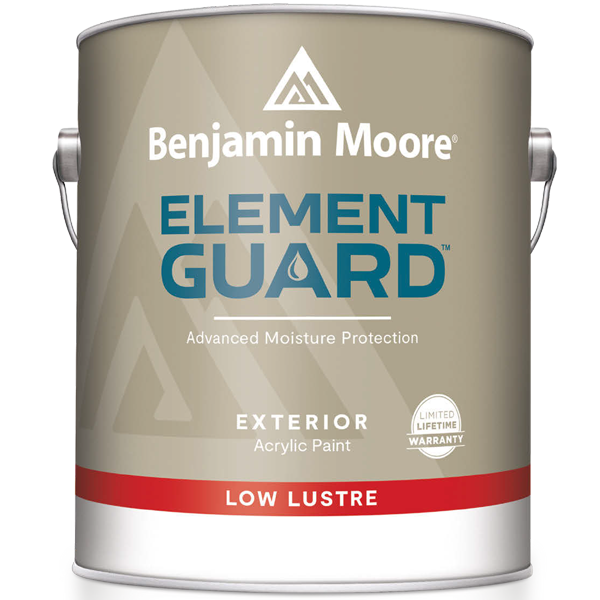 Step 3: Selecting Paint 
For coating vinyl siding or trim, we have several paints to choose from. You may want to try new Element Guard. Element Guard will leave you with a durable finish that resists fading, cracking, and peeling, keeping your home looking freshly painted for years to come.
Step 4: Selecting Colors
Benjamin Moore has specially formulated 75 modern colours that will not warp vinyl siding. Make sure to choose from our vinyl-safe colour palette. Some colours tend to fade faster and are not recommended for exterior use, so choose carefully to avoid future headaches.
Step 5: It's Time to Paint!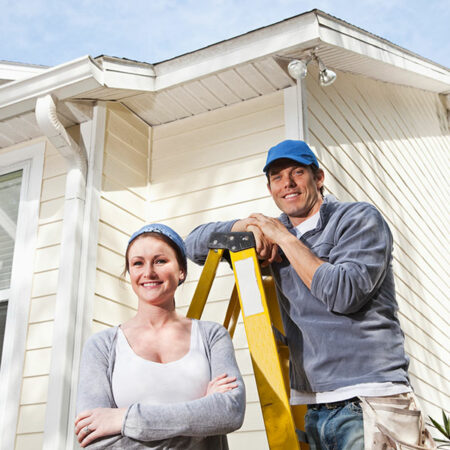 Paint on a dry but cloudy day with the temperature above 4.4°C. Do not paint in direct sunlight; this will cause the paint to dry too soon, so it won't fully bond to the material.
To apply the paint, it is recommended to use a paintbrush for better coverage and adhesion to the siding, remove drips and to paint underneath the seams in the siding so that your old colour doesn't peak through when the vinyl expands and contracts.
As with most painting projects, multiple thin coats will perform better than one thick coat. Remember to allow the first coat to dry completely before the second coat is applied.
Watch this video to see the whole process:

Still unsure? What this interview with Benjamin Moore Rep, Brett Jones as
he explains why Benjamin Moore paint is right for the job:
If you have questions and want expert advice on properly painting your vinyl siding, stop by the Benjamin Moore Paint Shop nearest you! We're Here to Help.
For More Colour Ideas: