Looking for an Update?
If you have a kitchen from the late '90s or early 2000s, it may still be in great shape and quite functional, but what if you're tired of the colour, or you find it looks tired in general? You could throw out your perfectly good cabinets and fork out a fortune for new ones or, you can update them with on-trend colours and advice from your Benjamin Moore Paint Shop.
Why Paint?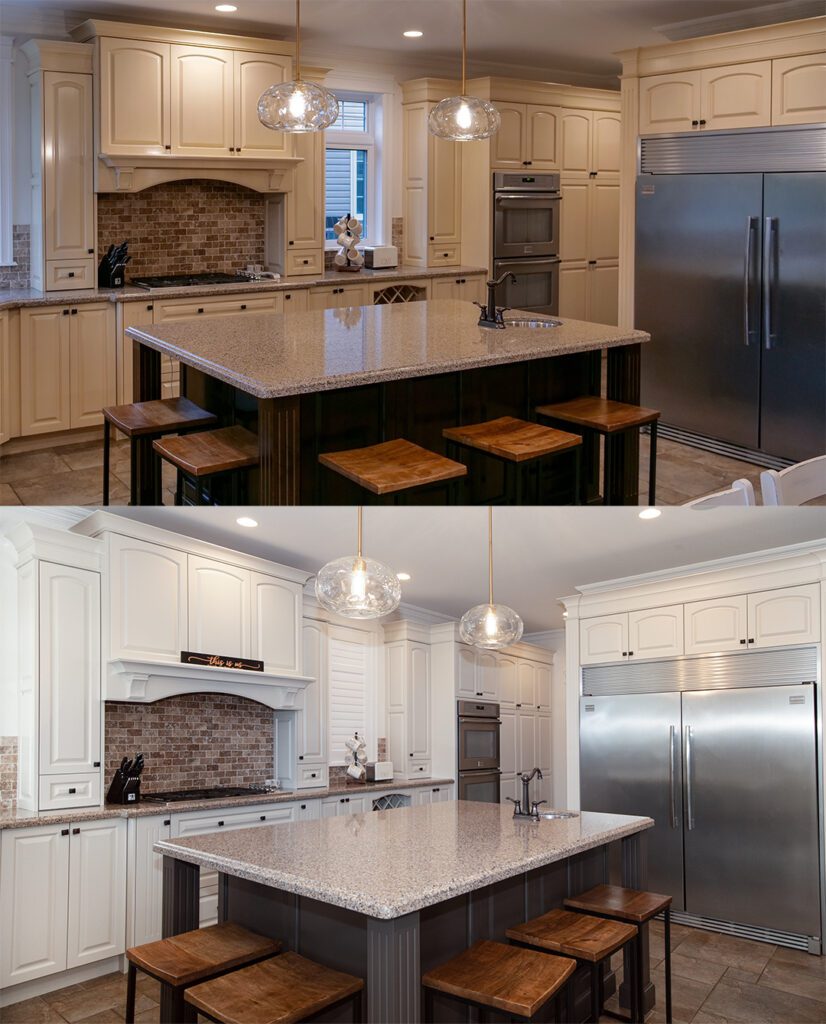 The most significant advantage of painting your cabinets is that it will save you thousands of dollars compared to an entire renovation. It will also take less time, keeping the disruption in the hub of your home to a minimum. Painting existing cabinets is also eco-friendly, meaning it will help reduce your carbon footprint by reusing what you already have and keeping that entire kitchen out of the landfill.
Pictured left, the homeowner hired Octagon Renovations to refinish the cabinets in this gorgeous kitchen. They still loved the layout, but their cream cabinets had yellowed over time, making the main living area look dated. A fresh coat of Benjamin Moore Advance in Natural Cream OC-14 did just the trick and will keep this kitchen looking current for years to come. If you're a seasoned DIY'er, you can get the same results with products and advice from the Paint Shop or, if you don't like to get your hands dirty, you can hire a paint pro to do it for you. Either way, the savings over installing a new kitchen will be significant, and you'll learn to love your kitchen again. massive.