The natural warmth and charm of real wood is hard to beat, but in practical terms, real wood leaves a lot to be desired. It's not waterproof. It's easily damaged. It requires skilled installation, and it can fall in the higher range on the cost spectrum. Get the look of real wood without the cost or commitment, with these beautiful and practical faux alternatives.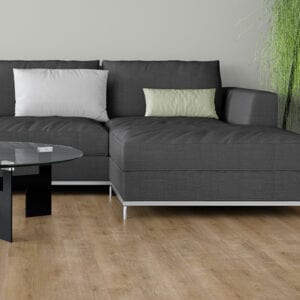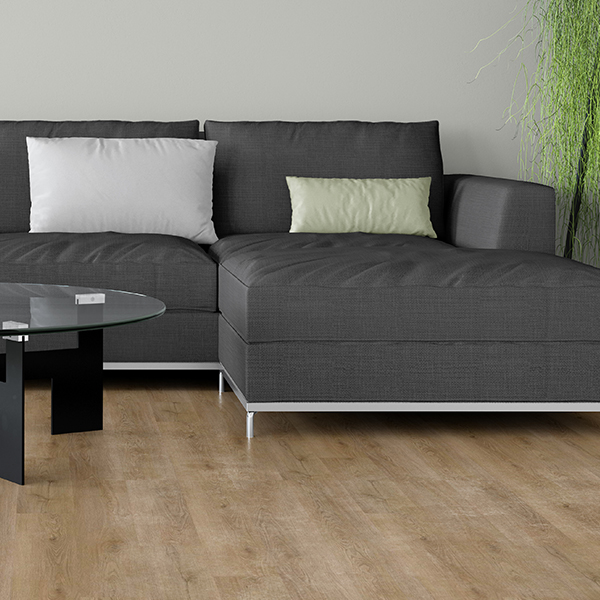 Waterproof, Wood-Look Floors
Known as luxury vinyl or click laminate, these floors combine the durability of vinyl with the natural beauty of real hardwood. Incredibly realistic wood grains are digitally printed onto singular planks and then doubly protected with durable plastic wear layers. With click-lock installation systems, these floors also tend to be much more DIY-friendly as well.
Considering hardwood is not so moisture-friendly, luxury vinyl floors make a better choice for  kitchens, bathrooms, porches or laundry rooms where the potential for water damage is ever-present.
Faux Wood Blinds
Faux Wood Blinds are an economical, practical and timeless choice for privacy and sun control. They reduce light and glare when closed, but can also let in full light when opened. In moisture-prone areas like kitchens and bathrooms, these also make a great choice as, unlike real wood, they are non-warping and non-fading. In white, Faux Wood Blinds are clean and classic, while dark Faux Wood Blinds mimic the warmth of rich dark woods, and are especially perfect for light sleepers and serious movie watchers. Click here for blind measuring tips to get an accurate free quote.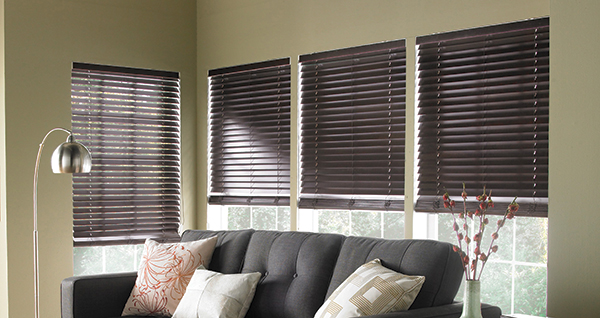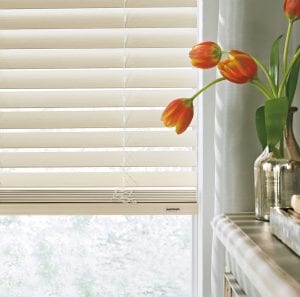 Peel & Stick Removable Shiplap Wallpaper
If you're considering a wood plank accent wall, but are afraid of the effort and commitment, try this one on for size. Nuwallpaper is an adhesive-backed paper that goes up in minutes and comes down in seconds. It's easily removed with no damage and sticky residue left behind. There are plenty of wood, stone and brick looks, so get creative!
Faux Wood Wall Panels
For a rustic look with maximum impact, try Faux Wood Wall Panels, which offer the look of real barnboard in easy-to-install Wall Panels. Panels are made with soundproof foam backing, and installation is DIY-friendly, often with a tongue-and-groove lock system. Get that rustic pallet look, with more polish, in a solution like Natures Panels, pictured below.