Homeowners have been kissing their beige walls goodbye and welcoming in more neutral colours. Unlike beige tones, lighter grays such as Gray Owl, Collingwood and Balboa Mist are popular choices to help small cramped spaces seem bigger than they appear. Whether it's for a small powder room, living room or a basement apartment, grays seem to have the perfect blend of style and versatility.
Not only do grays have the ability to brighten up a room, but they also have a timeless look that compliments furniture, flooring and window treatments. Want a pop of colour? No problem! Gray pairs well with every colour, from Earth tones to rich hues.
So which grays are trending right now? We've done our homework and asked our network of Colour Specialists for their favourite Benjamin Moore gray paint colours, and here's what they told us.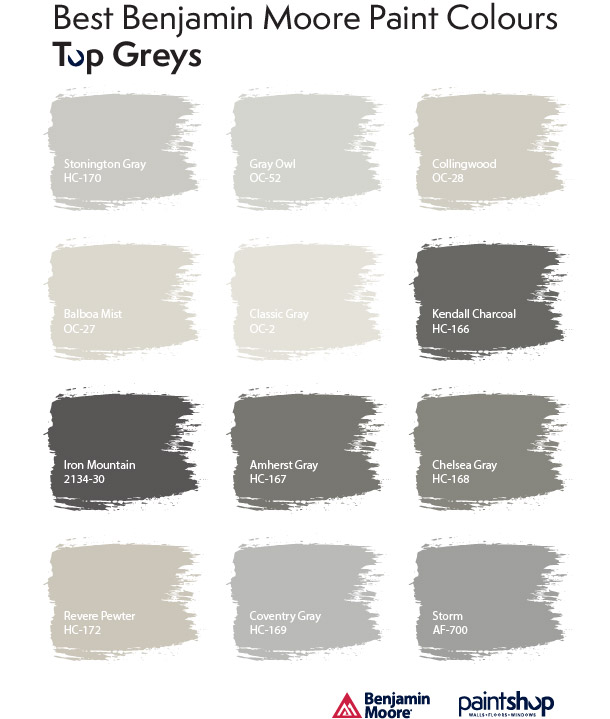 Please note, digital colour representations may vary. Please be sure to consult an actual paint chip for colour accuracy, and view it at home in natural daylight and nighttime artificial light. Sample pints also available!
Best Benjamin Moore Paint Colours - Top Grays