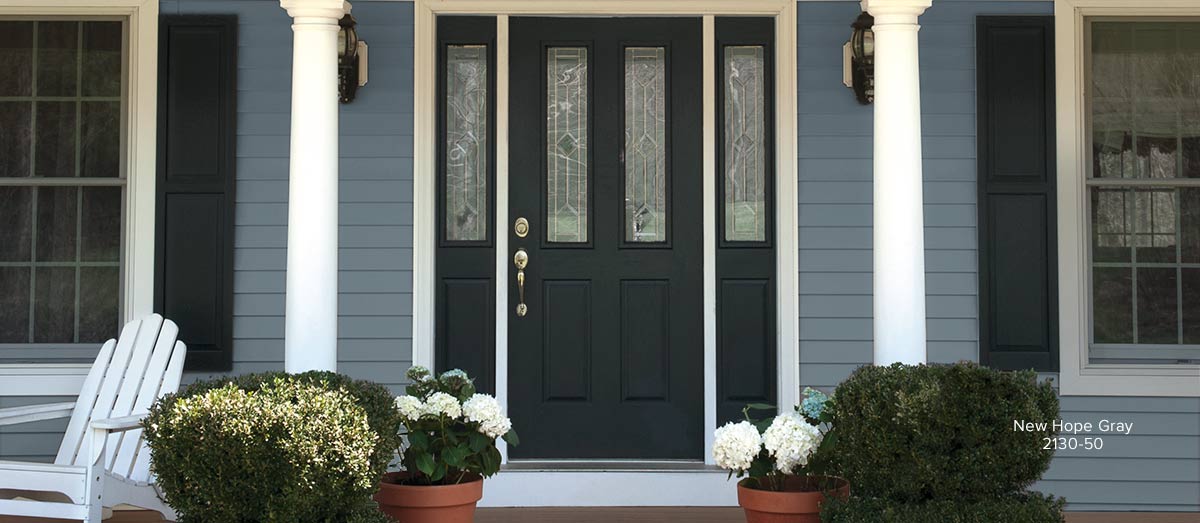 Learn all about vinyl siding safe colours! Summer is all about rejuvenation, for you and your home. Whether you're painting your new purchase, or renovating the old, repainting vinyl siding can give your home that modern look you'll love. Of course, deciding on the right colour can be challenging, but that's where we come in. We've taken it upon ourselves to provide you with a few pointers when it comes to repainting instead of replacing.
First things first, make prep a priority.
It's important to start with a clean slate when repainting. We recommend Benjamin Moore Clean Multi-Purpose Cleaner (N318) and start scrubbing or take the easy way out and use a pressure washer. If you do decide to use a pressure washer, be careful not to damage your siding. Angle is everything, spray downward to avoid getting water in underneath the siding.
To prime or not to prime?
This may be the only time where you don't have to prime! Which means you can now get to the hard part, picking a colour.
Coordinating colours.
If you think that repainting vinyl siding is a huge job, think again! It is possible to complete the entire house in just one weekend, if the weather is on your side of course. But unlike the walls in your house, vinyl siding has specific coating needs. A rule of thumb to remember is that you can't use paint with a black tint as it will cause the siding to warp. This doesn't mean you can't paint it black, but it does mean you have to pick from a list of vinyl safe colours. Don't forget that some colours fade faster than others so it's important to adhere to Benjamin Moore's vinyl-safe palette.
Another pro tip is to paint out of the sun—this may be the only time you will wish for cloudy days. When it comes down to it, repainting your vinyl siding is a cost-effective way to give your home a facelift. With so many colours to choose from you'll be happy you decided to repaint instead of replace!
We've polled our Colour Specialists for their favourite Benjamin Moore vinyl safe colours, and here's what they told us. To check out the full list of vinyl safe colours click here!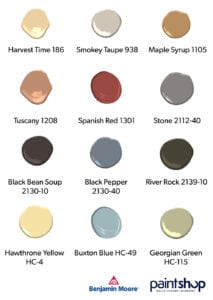 Think it's too good to be true? Check out this vinyl siding makeover!
Before                                                                                   After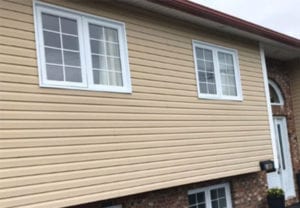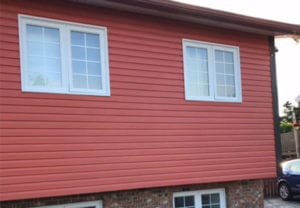 Recommended Readings
Top 5 Outdoor Shortcuts & Timesavers
Roller Rules: Understanding Fluffiness