A new year brings new décor trends, and the available choices for flooring are also changing with the times.
A leading flooring trend for 2021 is the use of 100% Waterproof Plank throughout an entire home. While Waterproof Plank-  or LVP (Luxury Vinyl Plank) – is an ideal choice for moisture-prone areas like kitchens, bathroom floors and basements, it continues to gain whole-home fans for its versatility, authentic wood finish and range of great features.
The Paint Shop offers a selection of colour choices in Firmfit Contract and Select collections providing options for both rustic and contemporary taste.
Top 2021 Design Styles with Waterproof Plank
"Farmhouse Modern"
Mixing warm elements of wood with modern features, the "farmhouse modern" trend combines the best elements of a cozy and functional space with up-to-date style elements and clean lines. With realistic embossing that mimics the texture of wood, FirmFit Contract adds a touch of the rustic to any space.
Warm greys, or "greige" – grey with a beige undertone.
Greys have been the leading colour choice in flooring trends for a number of years, but those greys are now beginning to warm up with the addition of subtle undertones. "Greige" – a combination of grey and beige – is on the upswing as a décor choice.
Along with being water-repelling, 100% Waterproof Plank offers some additional bonuses that make it worth considering for any room in the home:
No underlay required. A cost-savings and one less consideration with installation, 100% Waterproof Plank does not require underlay
Easy DIY installation. FirmFit Contract plank, like all 100% Waterproof Plank, is easy to cut and easy to install. A utility knife is all is takes to cut a piece of plank to the desired size. When it comes to the installation process, planks fit together in an easy click-lock system.
Warm underfoot and added sound-damping. Once installed, you'll notice Waterproof Plank is much warmer than traditional hardwoods and laminates. It's one of the main reasons people are choosing Waterproof Planks for bedrooms and other areas of the home. As well, FirmFit Plank and other Waterproof Planks reduce noise from foot traffic – ideal for upper-levels of your home.
 "I love the FirmFit Plank flooring as it looks like real hardwood but is 100% waterproof. I have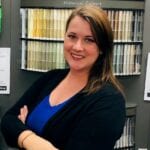 installed this flooring myself and found it very easy to lay. The Edgewood is one of my favorite colours, with its subtle grey tones."
– Erin Pardy, Decorator, Paint Shop Corner Brook
Need help choosing flooring? Book your FREE decorator consult now!