Ahh, honey oak. The signature 80s kitchen. They say that most trends come back around after a while, but if you're tired of waiting like the rest of us, allow us to introduce you to our friends: Giani and Nuvo. Two paint kits + one weekend = dream kitchen every time.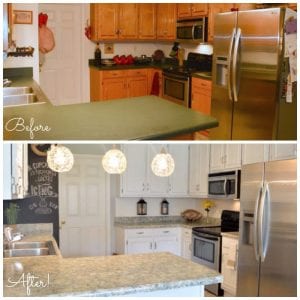 First there's Nuvo, the one-day Cabinet Makeover Kit. Nuvo offers professional-looking results over wood, metal, laminate, melamine… and no priming required!
Then, there's Giani. Giani will replace your yucky speckled egg of a countertop with a striking "granite" finish. Giani Countertop Paint covers formica, laminate, Corian, ceramic tile, butcher block, cultured marble, or even traditional granite. It will lock out moisture and create a bacteria-resistant surface for easy kitchen clean-up.
There are plenty more surprisingly easy DIY solutions to transform your kitchen cabinets. If you're ready for a kitchen makeover, you could also try Advance Paint for Cabinets & Trim, which is tintable in any of Benjamin Moore's 3400 colours. Or, if you'd prefer the look of stained wood, check out Saman Seal, Stain & Varnish, a gamechanger which lets you cover one stain colour with another, without sanding or priming.
So, that's the kitchen cabinets sorted – now, how's the bathroom vanity looking?
Save
Save
Save
Save
Giani Countertop Paint Options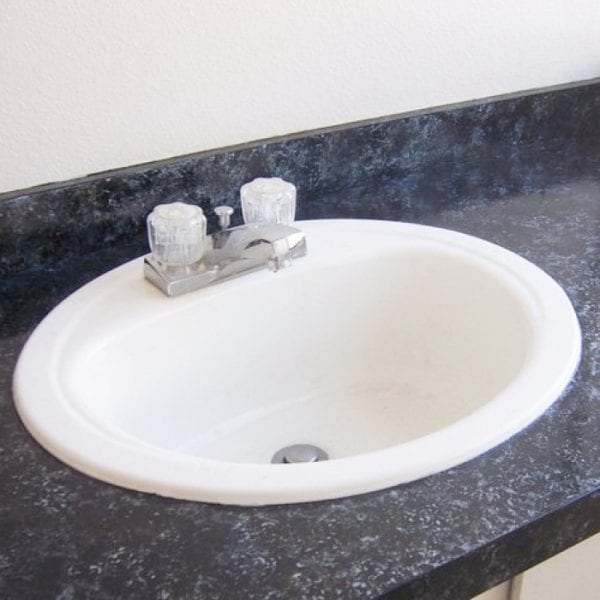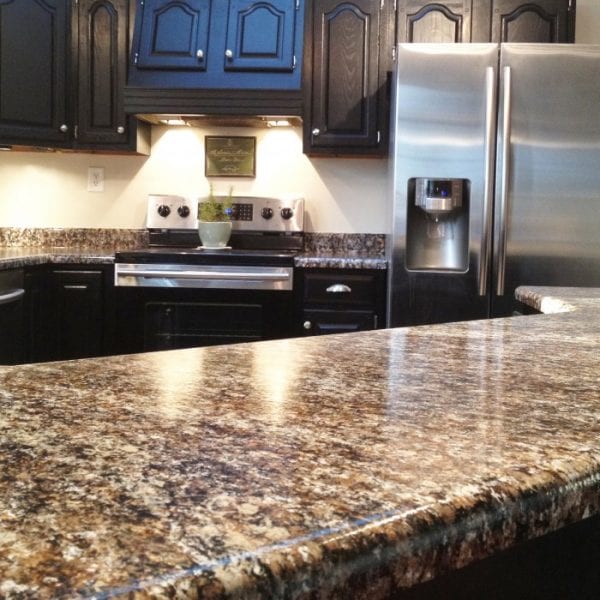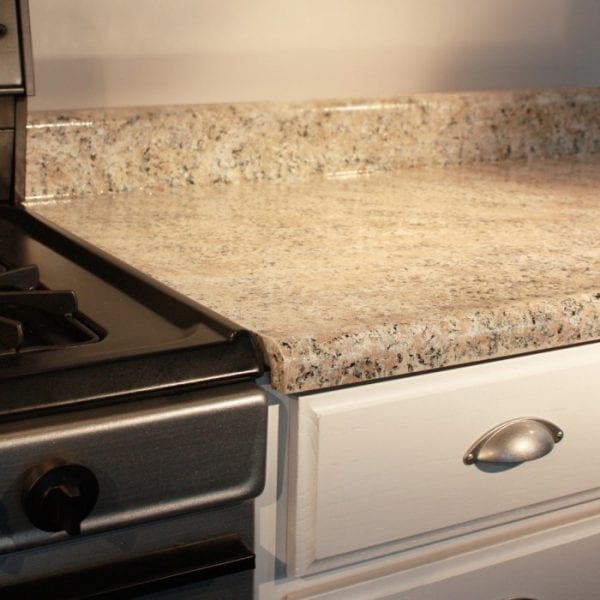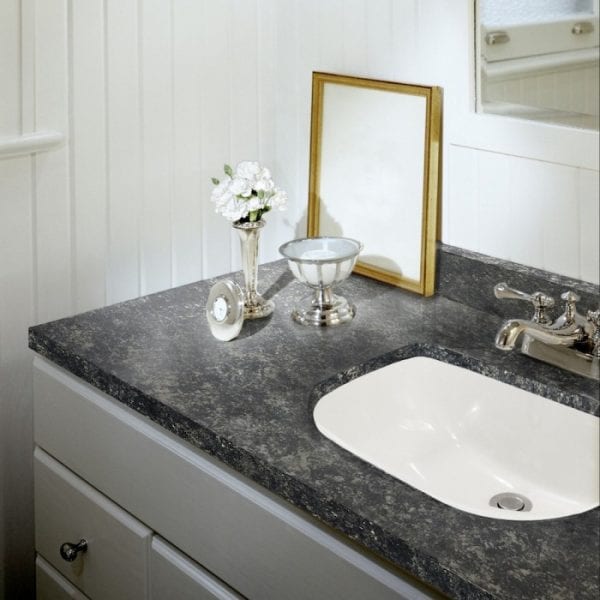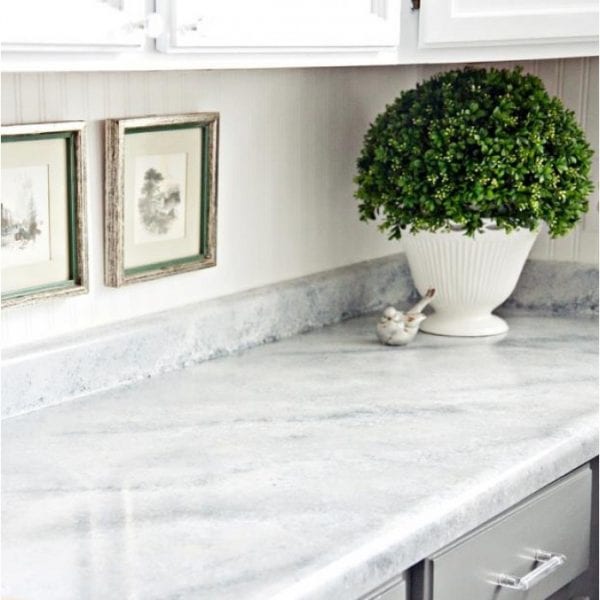 Nuvo Cabinet Paint Options